Ethos wanted to redesign their website to bring it on par with the latest web design standards. They wanted the design to reflect their philosophy of healing through care and comfort with the latest interactive features integrated into the site.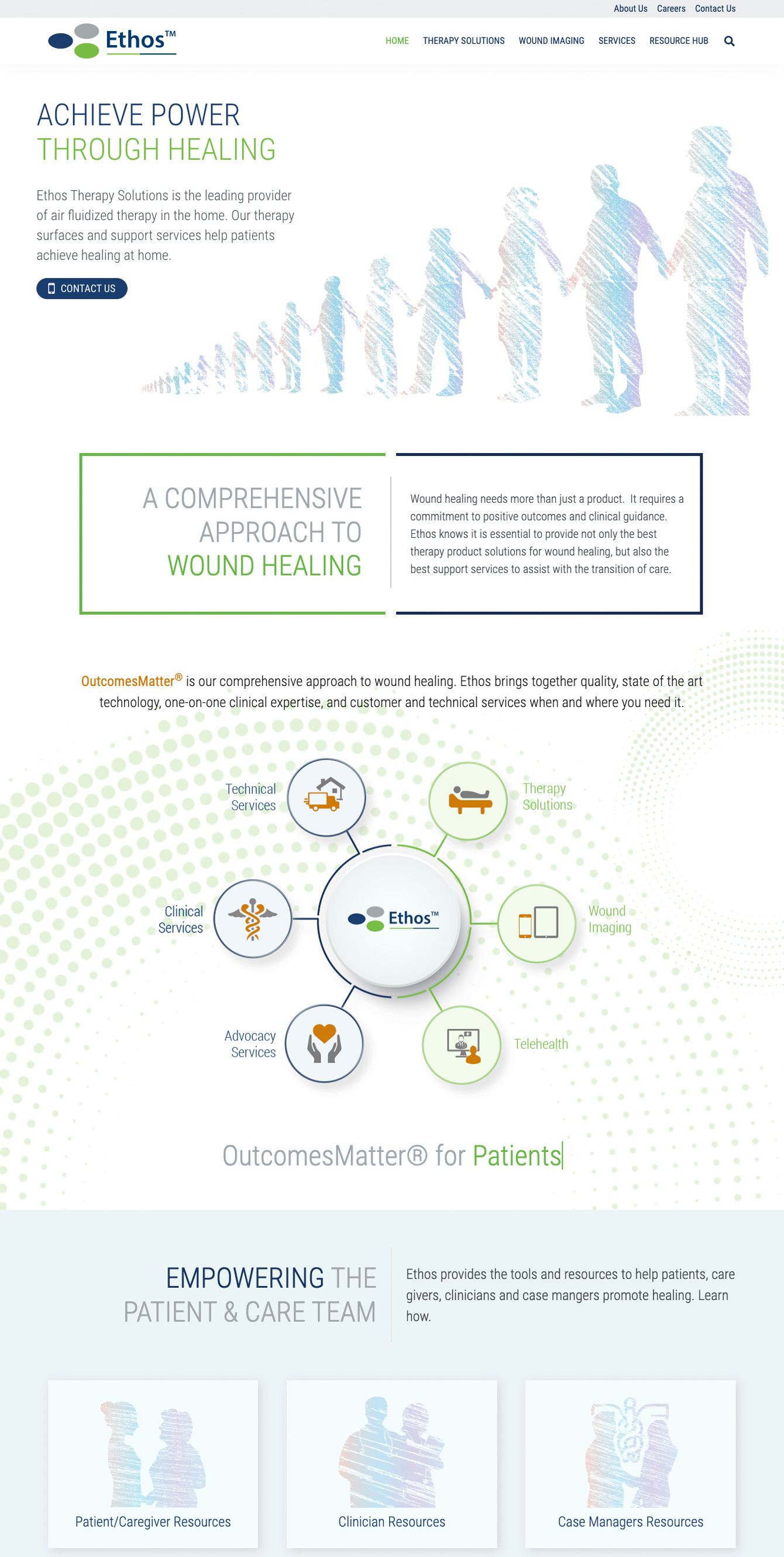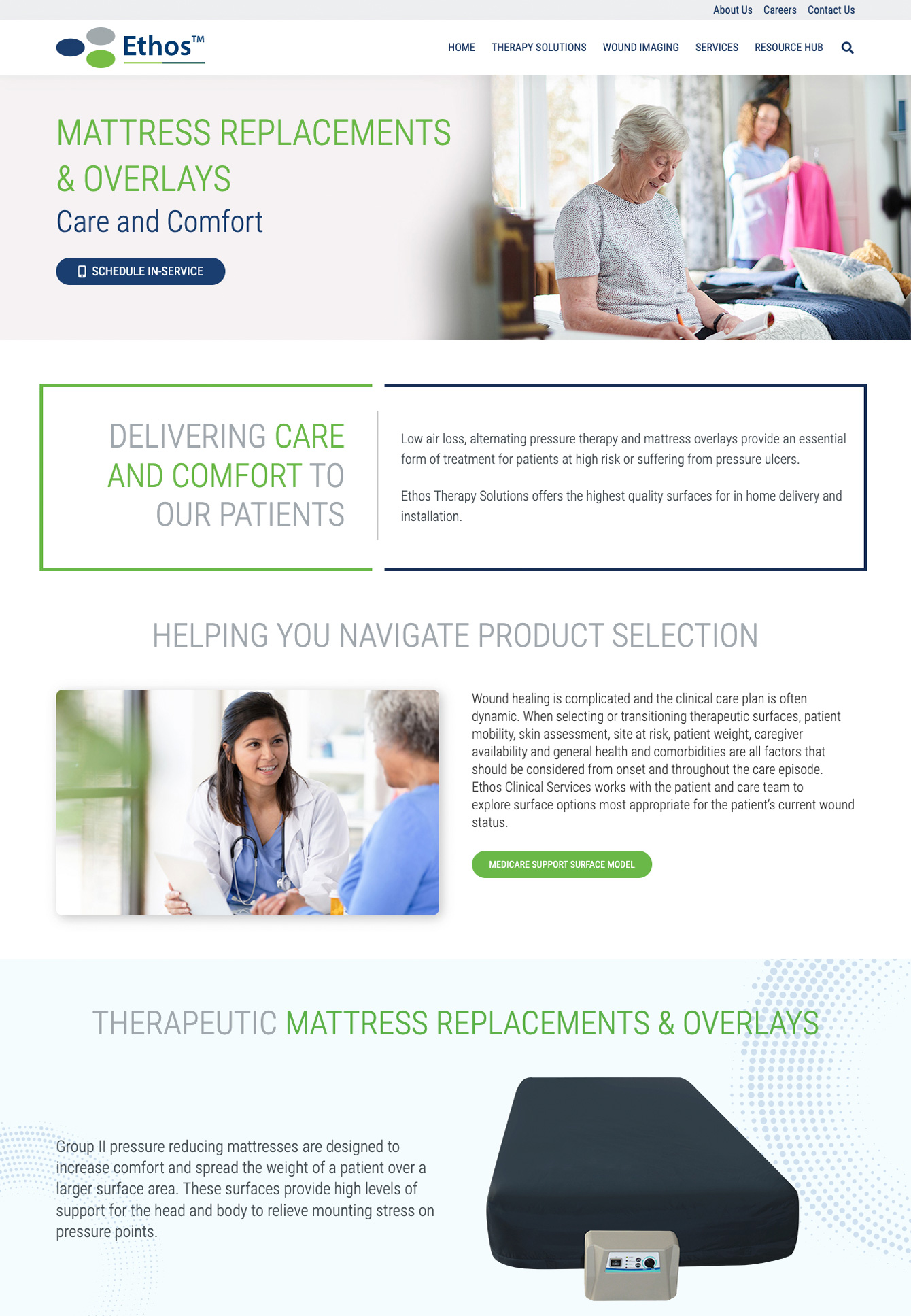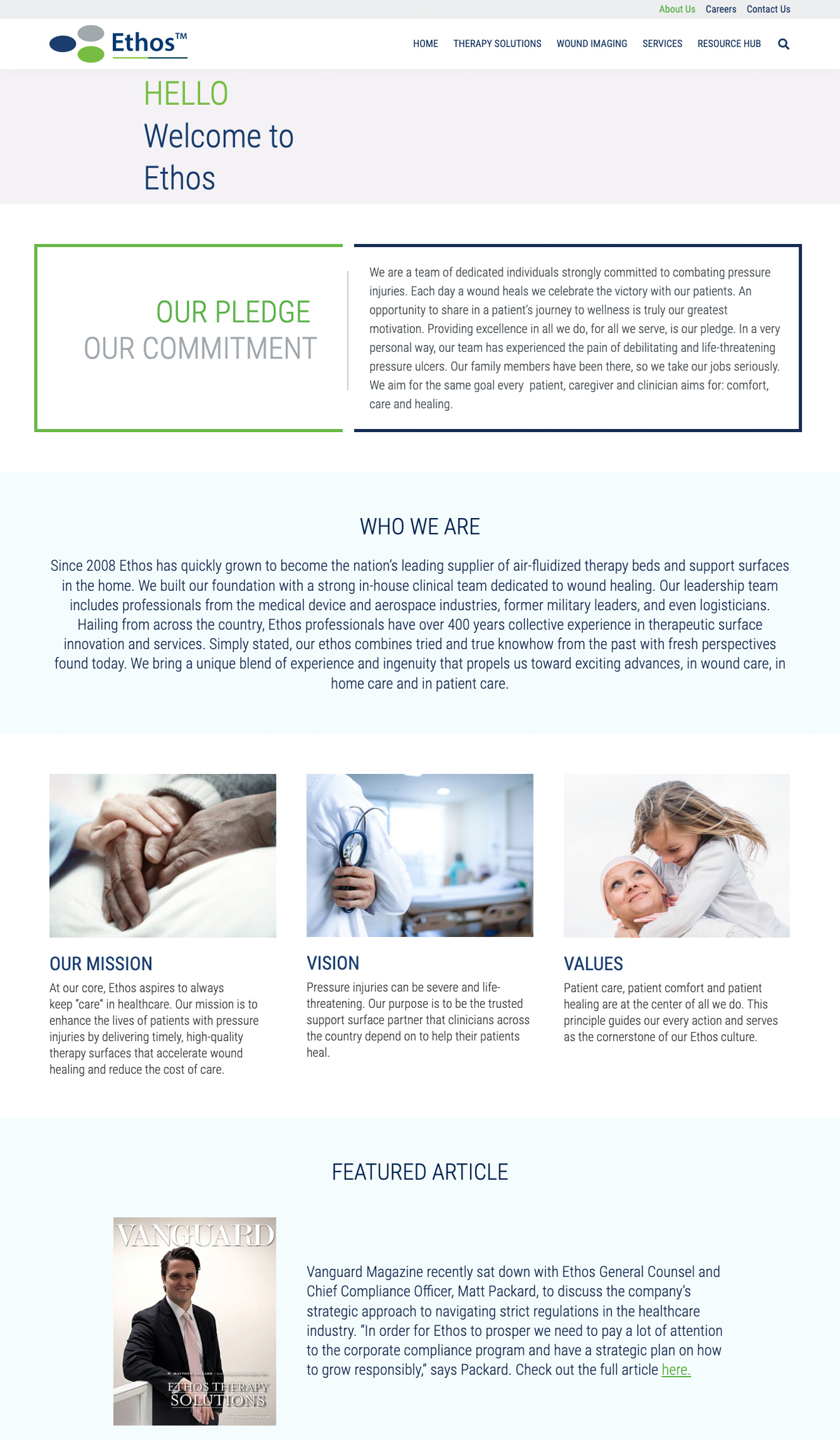 Flyers and Brochure
We created a set of marketing communication material for the various trade show events that the client participates in. The print materials highlighted the product offerings and support services with emphasis placed on patient welfare.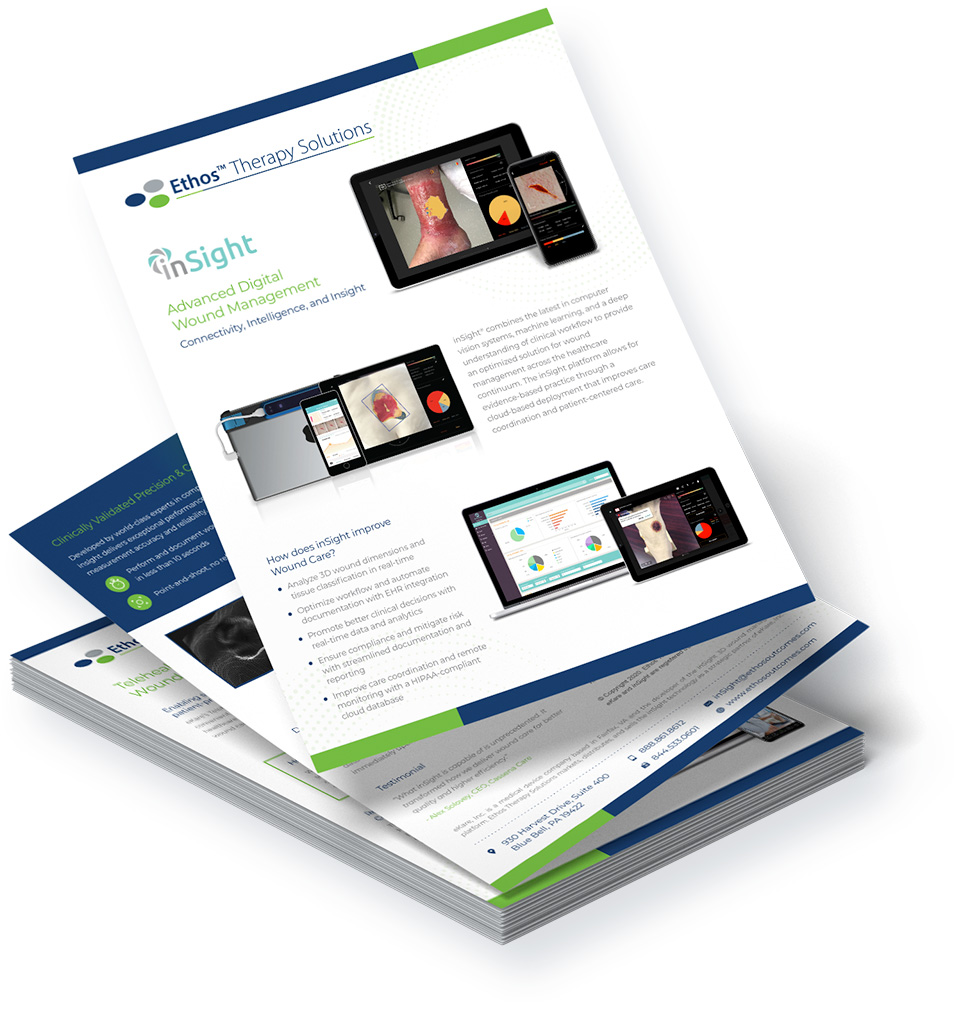 User Guide
A number of user guides were developed for the different fluidised air therapy products offered by Ethos. Custom infographics were designed to communicate the product features and controls in an effective manner.
Branded promotional materials were created for internal and also for external use specially during trade shows and exhibitions.